Teddy Nissan Receives Award from Local Church for Community Outreach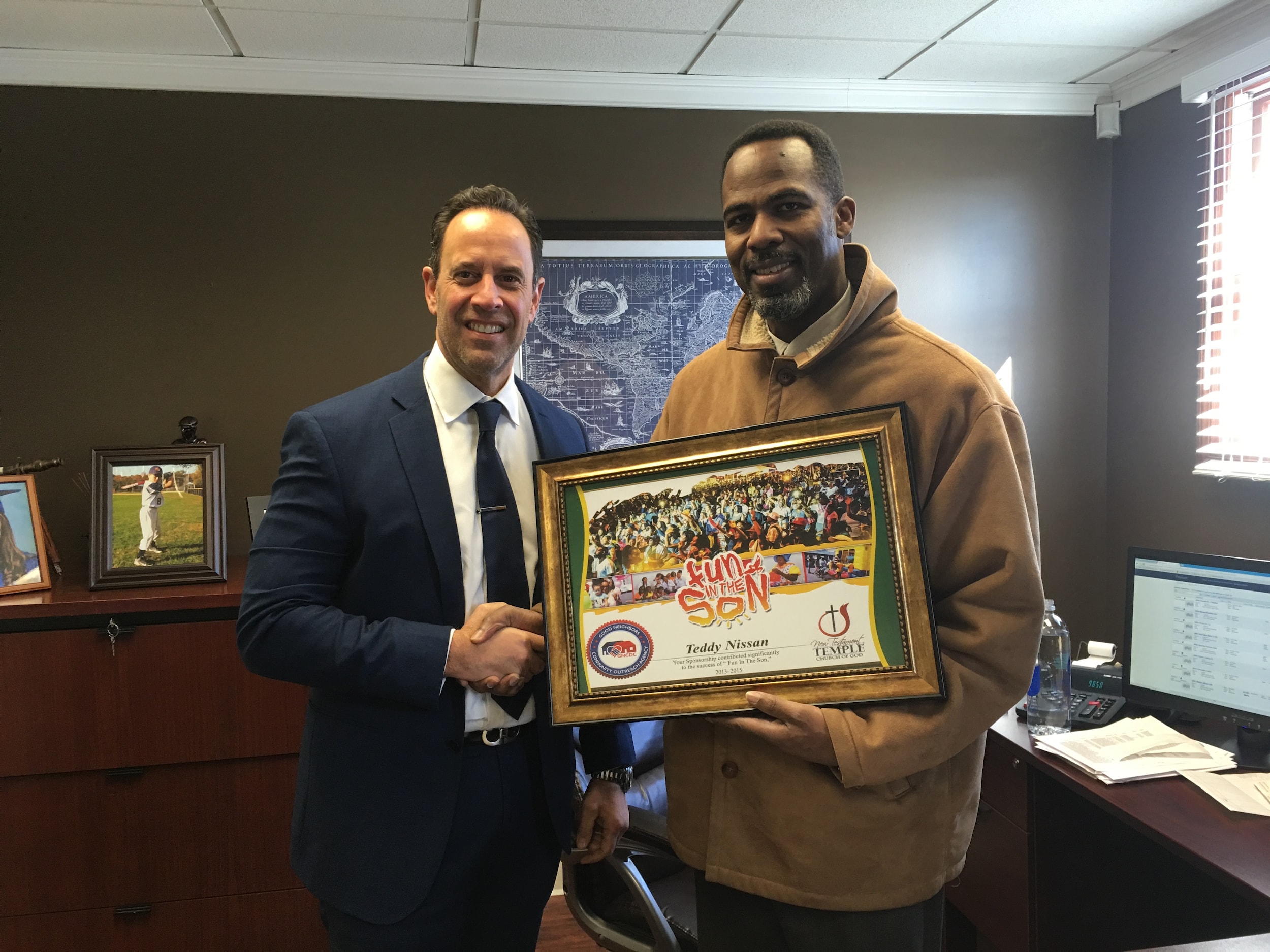 NEW YORK, March 3, 2016 - On Feb. 27, Bronx-based automotive dealership Teddy Nissan was surprised and delighted to be recognized by the New Testament Temple Church of God and the Good Neighbor Outreach Agency for their continued support of the local community.
 Steven Risso, president and co-founder of Teddy Nissan and Teddy Volkswagen, was presented with an award by Pastor Paul Peart of the New Testament Temple (NTT) Church of God. Teddy Nissan received the award for their significant contributions to the Fun in the Sun Event from 2013 to 2015. Teddy Nissan's contributions to the Fun in the Sun Event include banners and onstage recognition. Teddy Nissan is also known for their work with Pastor Glad Johnson of the NTT.
 "It's always a pleasure to get involved with our local community. Teddy Nissan always keeps the community in mind and is willing to help out whenever possible," said Risso.
 The annual Fun in the Sun event is a local gospel festival featuring recording artists, youth entertainment, the performing arts and a children's village. The festival also showcases Caribbean culture with ethnic cuisine while distributing food and clothing to the community. 
 About Teddy Nissan:
Located at 3660 Boston Road in the Bronx, Teddy Nissan was founded on a vision of creating a world-class operation: a high volume, high customer satisfaction and profitable business. Owners Ted Bessen and Steven Risso have pioneered one of the highest volume dealers in the northeast and one of the top customer satisfaction dealers in the state of New York, featuring an extensive line of new and pre-owned Nissan vehicles. For more information, call 888-492-7257 or visit www.TeddyNissan.com.
 About Good Neighbors:
Good Neighbors is a multi-departmental, faith-based community development corporation serving residents and businesses throughout the tri-state area. We provide community outreach social and educational programs that address and correct today's most pressing social problems such as unemployment, economic under-development, the disintegration of the family as a social unit, inadequate public education, child care, insufficient housing conditions and immigration/citizenship issues.